Time Well Spent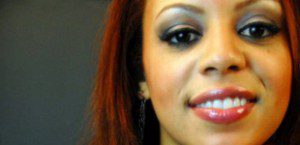 Yvonne Nieves
Former editor, Class of 2006
I had the pleasure of serving as the Editor of Que Ondee Sola (QOS) from 2003-2006. During that time, I simultaneously served as the President of the Union for Puerto Rican Students (UPRS), while working toward my BA in Anthropology at Northeastern Illinois University (NEIU). This experience helped to further shape my personal politics and influenced my future. To this day, my experience with QOS remains a pivotal moment in my life.
Since the age of nine, I grew up dancing, singing and drumming with Grupo Yubá, Chicago's first bomba group formed out of the Segundo Ruiz Belvis Cultural Center.  There I learned about slavery in Puerto Rico, about the abolitionist movement on the island, and the music and culture of my people. I also traveled to Palestine in 1999 as a part of a youth delegation with the United Methodist Church in order to exchange and learn about the struggles of people at the hands of Israeli occupiers.  This trip politicized me, and allowed me to seek parallels between the Palestinian experience and the experience of my own people. Then, during my freshman year at NEIU, I met the fiery QOS staff at a Puerto Rico Day activity. It was that event that defined the rest of my college career, academically, socially, and politically.
QOS has such a solid history on campus and in the community. I remember taking the time to read through the magazine's archives, learning about the roles that NEIU's Puerto Rican students played. Household names like Luis Gutiérrez (now an Illinois Congressman), Billy Ocasio (Senior Advisor to Illinois Governor Pat Quinn), and Miguel Del Valle (former City Clerk and Candidate for Mayor of Chicago) had all been part of the QOS staff before me. Poets that my aunt, Sandra and mother, Yolanda spoke about, like Pedro Pietri and Julia de Burgos, had been honored in QOS. Puerto Rican history and the struggle of my people were addressed openly in this magazine. The QOS staff, comprised of NEIU students from my geographic and ethnic community, were unapologetic about their views and expressed them in the most articulate of ways. I dedicated myself to upholding the magazine's mission of informing the campus on issues relevant to Puerto Rican and Latina/o issues for as long as I could, because I wanted to be part of this greatness.
I honored this commitment by spending long hours researching and writing articles that documented issues relevant to us students. The staff of QOS worked diligently analyzing campus issues, like those of Latina/o student retention, unfair tuition policies for undocumented students, and the absence of a Latino Cultural Center in what is Illinois' only four-year Hispanic-Serving Institution.
My favorite editions that I put together were the annual International Women's Month issues that were published every March. This gave the staff a chance to dedicate a full magazine to the voices of Puerto Rican women, past and present. Of course, putting the magazine together had its ups and downs. There were strong personalities to work with, and varying political views. There were always topics of controversy that the staff members were willing to engage in. We found ways to collaborate with Latina/o students from other Chicago colleges and universities, and helped them put together their own printed publications. We had to deal with the realities of the magazine's production budget and occasional opposition from staff and students. We spent sleepless nights finding the right words and images that would accurately paint the pictures of our stories. I remember traveling long distances and hauling heavy boxes filled with freshly printed issues. But I lived for the moments that I could rip open one of those boxes, see the glossy cover of our latest editions, and hand out the copies to students, faculty, and community members at QOS sponsored events in the community.
When I reflect on my journey of becoming who I am today, I can look back to my days with QOS with satisfaction. I learned a lot more about the history of oppressed people all over the world, group dynamics, community service and engagement, how to think critically and act strategically in order to produce works of substance. QOS strengthened my personal beliefs and I saw first-hand how the simple act of documenting history through articles can empower entire communities.
Originally Published in QOS April 2012 Special Edition, Vol. 40 No. 4